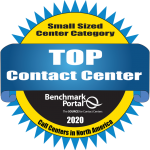 We're happy to help!
MRED's award-winning Help Desk was named one of the Top Contact Centers in North America for the 11th straight year in 2020. The Help Desk was named first in its category in 2019. No matter the issue, you're just a quick click or call away from a friendly, experienced, and knowledgeable customer service representative located right here in Illinois.
You're now also just a text away from assistance! Text us at 630-955-2755 for help with quick questions.

Hours of operation:
Monday-Friday: 8:00 AM – 6:00 PM
Saturday: 9:00 AM – 3:00 PM
Sundays and most holidays: 10:00 AM – 2:00 PM On Call Emergency Hours